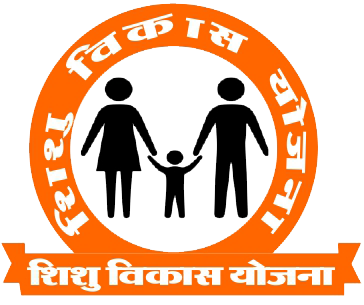 Terms of Enroll With us
Age Group-5 Year to 16 Year
Class Group-1st to 10th
Family Income should be less than 3 lakh
Yearly Renewal is Compulsory
Student shall be eligible for only one scholarship out of all the available Scholarships.
It will be necessary for the eligible student to provide Aadhaar number while applying for the scholarship.
INSTRUCTIONS RELATED TO BANK ACCOUNT DETAILS (to be filled by the students in online application form are as under):
1.Students must select their bank name carefully from the drop down list.
2.Thereafter the complete account no. must be entered correctly. Students are suggested to get their account number verified by their concerned Bank Branch including Bank account number and IFS Code.
3. Disclaimer (*If bank details entered by students are found incorrect or not validated by the student's bank, the scholarship will be canceled/amount will not be transferred even though the application is approved for scholarship).
4. Bank Account must be operational/active till the scholarship is disbursed.
6. Bank Account must be in the name of either the student or a joint account of student with either mother or father only.
Terms of Health Claim
To ensure timely and easy settlement of all the medical expenses, one needs to initiate the health insurance claim process. There are two ways to claim a health insurance policy:
CASHLESS CLAIMS : Insurance Company settles all the hospitalization bills with the hospital directly. However, Student needs to be hospitalized only at a network hospital to get the benefit of cashless hospitalization.
REIMBURSEMENT CLAIMS : The policyholder pays for the hospitalization expenses upfront and requests for reimbursement by the insurance provider later. One can get reimbursement facility at both network and non-network hospitals in this case.
Important Conditions to Avail Health Insurance Claim
1. The authorization process may be cancelled, if the details are not filled completely.
2. All the claims must be filed within 30 days from the discharge date.
3. The insured has to pay for all the non-payable items on their own.
Terms of Personal accident Claim

➢ Maximum entry age for Parents is 55 years.
➢ Parent coverage is as per the enrolled register of the school.

1. The policy compensates the policyholder in case of permanent or partial disability caused due to an accident.
2. The policy offers 100% sum insured to the kin of the policyholder on death caused due to an accident.
3. Personal accident policy offers you coverage of till 18th birthday;if it is renewable.
4. The policy does not offer coverage for death caused due to an illness.
Things that are not covered under a personal accident policy
1. An accident caused due to adventure sports activities is not covered.
2. Self-inflicted injuries sustained due to suicide attempt is not covered
3.Coverage is not provided if the accident is caused due to participation in defense operations.
4.Accidents caused due to driving under the influence of drugs or alcohol is not covered.
Terms of Higher Education Scholarship
1. The scholarship will be awarded for studies in India in a government or private collage after class 12th.
2. Scholarship will be awarded to the students who have secured not less than 50% marks in the previous final examination and annual income of their parents/guardian from all sources does not exceed Rs. 3.00 lakh.
3.The scholarships shall be provided for the course fee up to 5 lakh.
4.The card must be generated 2 Year before the apply to avail the scholarship.
5.An Income Certificate, issued from a Competent Authority in the State/UT Governments is required in respect of parent/guardian of the student.
6.Scholarship will not be given to more than ONE student from a family
7.If a student violates collage discipline or any other terms and conditions of the scholarship, scholarship may be suspended or cancelled.
8.If a student is found to have obtained a scholarship by false statement, his/her scholarship will be cancelled forthwith and the amount of the scholarship paid will be recovered by the A3N IT Services.
9.Financial assistance will be given to pursue graduate level or post graduate level technical and professional courses from a recognized institution Admission and Course fee transferred directly into the college bank account.
Terms of 6th, 8th, 10th class Scholarship
1.The scholarship will be awarded for girl's students only.
2.Scholarship will be available to the girl students studying in Classes 6,8 and 10.
3.Scholarship will be awarded to the students who have secured not less than 50% marks in the previous final examination and annual income of their parents/guardian from all sources does not exceed Rs. 3.00 lakh.
4.Scholarship will transfer only into girl's student Bank Account.
5.Bank Account must be in the name of the student.
6.Yearly Renewal is Compulsory